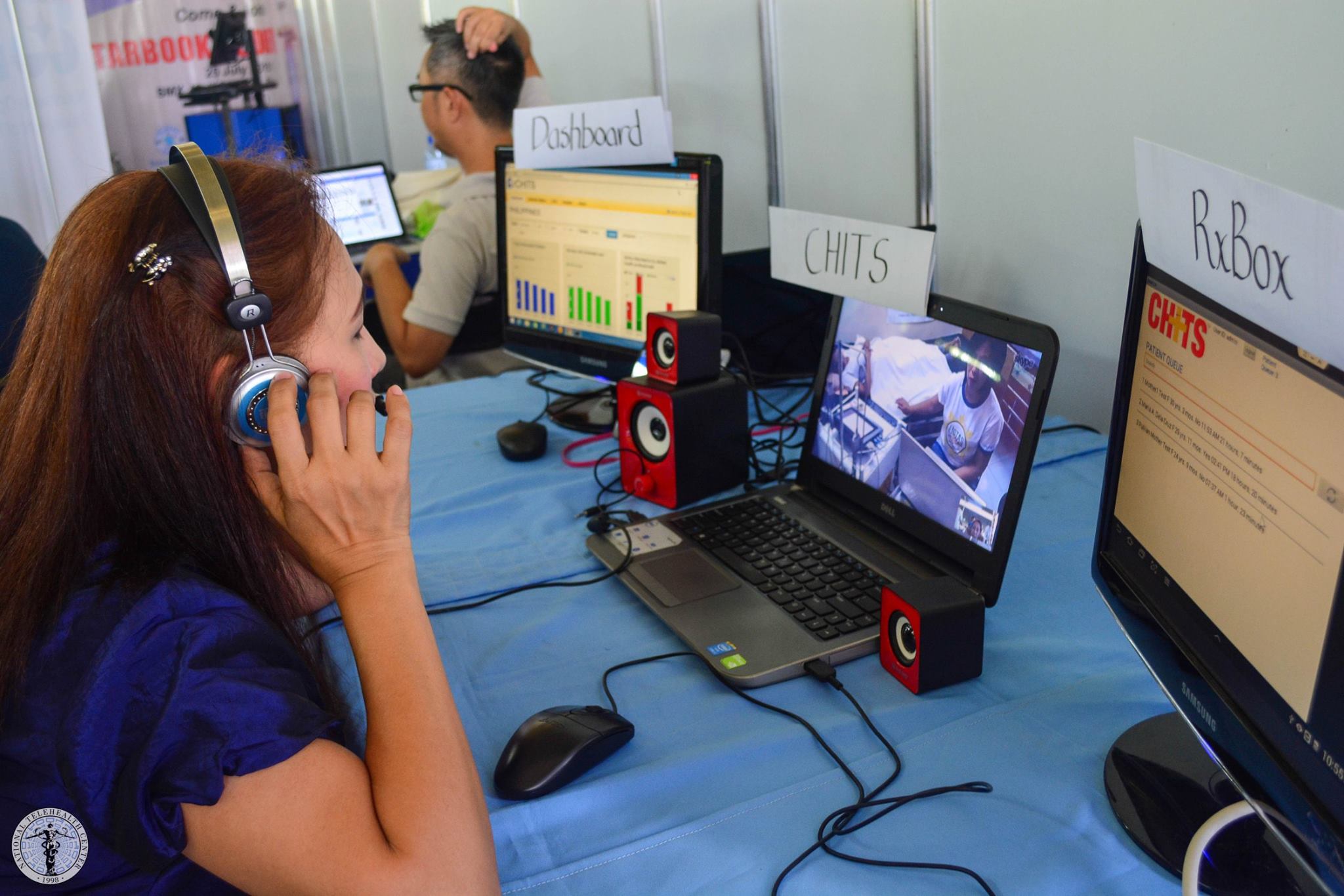 RxBox wowed the crowd at the Ceremonial launch of DOST-ICT Office's Digital Empowerment Program: "Juan Konek! ICT for Inclusive Growth" on May 8, in Pulilan Central Elementary School (PCES). RxBox demonstrated telemedicine by showing remote patient consultation between a midwife at the Pulilan health center and a doctor at the PCES, using video conferencing and an online health records system.
Juan Konek! is the latest among DOST's campaigns to make science and technology accessible for all. It aims to empower Filipinos by providing them access to the internet, along with services and information that the government has made available online. This is coupled with the goal of the Department of Science and Technology's goal to achieve 99% connectivity all over the archipelago by installing TV White Space Technology especially to 4th to 6th class municipalities this year. DOST Secretary Mario G. Montejo graced the event, along with Pulilan Mayor Vicente B. Esguerra Sr. and DOST-ICTO Executive Director USec. Louis Napoleon C. Casambre.
As a DOST-funded project that uses the established benefits of ICT for health, the RxBox participated in the main program by presenting a video on how RxBox and its components bridge the gap of health inequity in rural and remote areas, digitally empowering local communities. RxBox is a biomedical telemedicine device designed to provide access to life-saving health care services in geographically isolated and disadvantaged areas (GIDA's). The RxBox is capable of capturing physiologic signals with its built-in sensors, transmit and store data in an electronic medical record (CHITS – Community Health Information Tracking System), and send data to clinical specialists in the Philippine General Hospital for expert advice. It is the first and only Philippine-made telemedicine system that improves the quality and efficiency of primary health care at a fraction of the cost of building health facilities. Currently, it is deployed in 116 sites in all 17 regions of the country, the latest would be Pulilan, Bulacan.
One of the highlights of the event is RxBox's demonstration of its telemedicine capability, facilitated by RHU Pulilan municipal health officer, Dr. Concepcion Antonino. Through video conference, live-streaming of the RxBox tablet, and online CHITS, Dr. Antonino was able to remotely assess and come up with a clinical decision for a pregnant patient at the health center, with the help of their midwife, Melinda De Guzman "Gamit itong RxBox, pwede na sa akin i-refer ng midwife ko ang mga patient kahit wala ako sa health center (With the use of the RxBox, the midwife can refer a patient to me even if I'm not in the health center)," Dr. Antonino explained to the audience.
UP National Telehealth Center, the implementer of the program, also featured the LGU Dashboard, which is a component of UNICEF-funded rCHITS. The LGU Dashboard visually graphs aggregated health data readily accessed by local chief executives and used for informed decision making. This is now being implemented in several CHITS installments in Quezon City, Navotas, and rCHITS sites in Mindanao.
The device, electronic medical records, telemedicine and the LGU dashboard make the RxBox the first and only telehealth system able to support health workers in every step of the service delivery pathway. By expanding the range of services primary health care facilities provide, the RxBox ensures smarter diagnosis, lessens unnecessary costs for hospitalizations and travel, and promotes better health for all, ensuring that no Juan will be left behind, especially in health.